DesiFrenzy ft. Jaz Dhami - Keep Moving Tureya Tureya Ja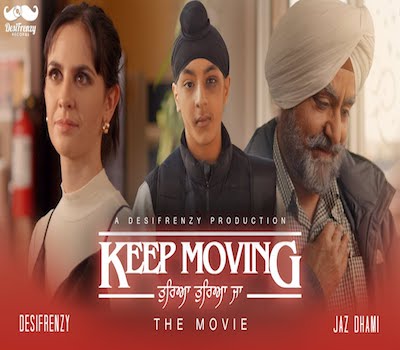 Following the success of the audio release of Keep Moving at the tail end of 2020, DesiFrenzy now brings to you the short movie.
Please share with your friends and family - you never know who may need a few words of encouragement.
Keep Moving hit number one in the official Asian Download chart in its first week of release, and reached Number 6 in the mainstream iTunes Chart.
The video brings to life some of the sentiments behind the song, directed by the award winning Baljit Singh Deo (Ardaas, Manje Bistre 2). It explores three main themes - bullying, miscarriage and bereavement. It highlights how we're all coping with a variety of mental health issues, and encourages us to find strength to overcome them. A timely message we hope will connect with everyone.
UK born international DJ, commonly known as 'Frenzy', releases his debut production 'Keep Moving - Tureya Tureya Ja' in the form of a gripping short movie, highlighting mental health within the South Asian community. Under the pseudonym 'DesiFrenzy', he begins a brand new chapter as he extends his repertoire into the world of music production. Being true to his roots, he has recruited a multi-talented team of creative individuals brought up in the UK; enabling him to transform his vision into a reality
"Keep Moving: 'Tureya Tureya Ja' – The Movie" is a project very close to Frenzy's heart. Initially conceived in 2003, the birth of this project came from a vision of creating a thought-provoking piece that could potentially make a difference to people's lives. Utilising the social media following that he has gained over the past few years through his mixes, his aim is to trigger conversation amongst all generations and get communities to talk about the topics highlighted in this movie; in order to raise awareness.
#KeepMoving #DesiFrenzy #JazDhami
DesiFrenzy: "I dedicate this project in loving memory of my late Nana & Nani Ji. Waheguru Ji ohna nu apne charna'ch nivas bakshe".
Jaz Dhami: "Dedicate this to my brother Tef - miss you brother. A big thank you to everyone at DreamTeam management".
You can follow me at Follow @rupinder_rainer