SimplyBhangra.com Top #Bhangra Songs 'November 2019'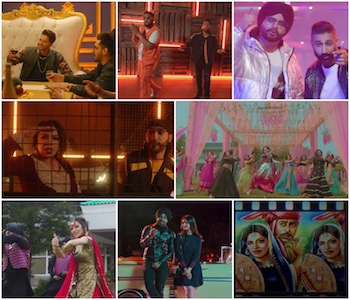 Every month we look back at the songs released in the past month so here are some of our top songs of November!
Desi Crew released their second song from their debut album 'Desi Crew Volume 1' by Jassie Gill called 'Aukaat.' With positive responses from their first song being 'Rangle Dupatte' by Dilpreet Dhillon, lets see what they have lined up.
Ezu released his album entitled 'Arrival' which is definitely worth a listen. Releasing the video to 'Yaara Tu' and 'Baddest' and then collaborating with a female artist you may have not even thought about. That's right it's the track 'Repeat Soniye' by Jenny Johal.
Jenny Johal also releases a wedding anthem entitled 'Kurti Guccci Di' which has been composed by Desi Crew. This will definitely one for the dancefloor for all the females.
What can we say about Manni Sandhu... all he seems to be doing is releasing bangers with international artists! And this time round it's with a female artist Jasmine Sandlas with 'Panjeba.'
Another album released last month was 'Midnight EP' by Intense and the track 'Sahiba' by Simiran Kaur Dhadli did phenomenal. The track took everyone by surprise as the strong vocals by Simiran are quite unique for a female artist and it went straight up high in the charts.
Bups Saggu continues working with artists globally and this time after the success of 'Sugar' he releases another track with Stylish Singh entitled 'Turn.'
'Sohneya Yaara' by Bhumika Sharma is a song which many women could relate to but would some men ever change? And the song also illustrates how men act when they are with their friends.
Ranjit Bawa's track 'Impress' is such a lovely romantic track. And the lyrics which have been penned by Bunty Bains has done the trick alongside the great music composition by Desi crew.
Other tracks released this month were 'Hint' by Karan Aujla, 'Bulgari' by Kulwinder Billa and Shipra Goyal, 'Vaari' by PropheC, 'P.U Diyan Yaarian' by Sharry Maan, 'Mitraa' by Ammy Virk and many more!
You can follow me at Follow @rupinder_rainer