Jeeti's Views on The Current Music Industry!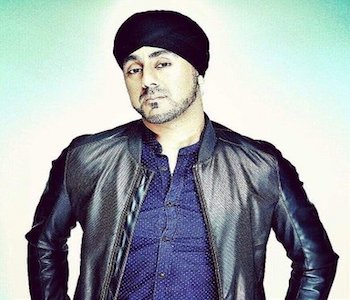 We caught up with Jeeti to ask his view on the industry.
One of the finest music producers Jeeti stepped into the industry with his debut album 'Off the Hook' and has worked with top artists in the industry from Lakhwinder Wadali to Miss Pooja. As he become more involved in the industry over the years he released many dancefloor tracks which as still played today such as 'Mera Mahi Tu Pateya' and 'Ne Baliyeh.'

As a producer who really respects the diversity of music, plays numerous instruments and is so passionate about his art, the prevalence of ghost production must really irk you?
I get asked this all the time to me ghost production is not really a thing if you look at the process of making music overall it involves so many different things vocals lyrics and the music but within the music for example i can't play flutes or sarangi I'll get guys in who can I know what sound I'm after and will get them to play it, it's still my vision and idea but played through someone else's talent and I don't see nothing wrong with that.
How has the experience of being a producer been considering you have so much creative freedom? And what has been the most important thing you learned in the process?

I've been making music for over 16 years now and am still learning everyday! I love making music whether it's for fun or commercial release, when i started out i had the mindset of I wanted to create my own sound which people would recognise straight away.
It took a lot of time building it but thats one of my best achievements alongside getting to work with some of the industry's biggest artists, Babbu Maan, Sukshinder Shinda, Lakhwinder Wadali, Lehmber, Garry Sandhu, Miss Pooja to name a few, not only that but the technical side of things like recording mixing & mastering is something i love to do and have done for hundreds of artists over the years.
It's always impressive how finely crafted your material is. Clearly, you take great care with the likes of structure and multisyllabic rhymes. Who are your biggest influences, especially on your artistry?

Sukshinder Shinda, Bhota Jagpal, Pete Ware & Kam Frantic are the biggest inspirations for my music I've grown up listening to all of them and absolutely loved all their sounds & productions and the fact I've been able to work with them to has been amazing.
With so many young producers stepping up these days do you think that the future of Bhangra is in good hands? Or do you feel that a lot of people are rushing in too early without fine-tuning their production skills thereby having the risk of fading too soon?

There are some really amazingly talented young producers breaking onto the scene at the moment but the problem is in today's market music has no value or longevity whether it be a huge international artist or newcomer a song does not have a life span of more than a week and in that week there are another 20 releases at least.
The key is consistency and working on developing your own sound not follow or copy what someone else's last hit was, I'm a firm believer in this & hope the next generation of producers as well as evolve it keep the UK bhangra going for a long time to come.
You can follow me at Follow @rupinder_rainer