Navaan Sandhu's Year and Future Plans!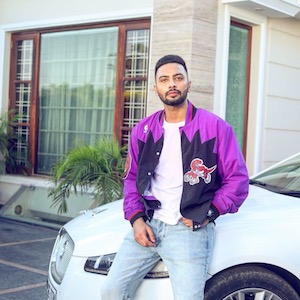 SimplyBhangra continues to liaise with artists and ask them about their year and what they have planned for us in the coming year. Now moving away from the UK we go to India and ask a new upcoming artist in the industry Navaan Sandhu.
Earlier this year if we mentioned the name Navaan Sandhu you would have been like 'Who?' But has this all changed? Has this been a turnaround year for Navaan Sandhu? The young artist from India has released back-to-back bangers this year which have been worldwide hits!
You may be thinking how has the young growing artist gone down the lane of success in such a short period of time?
'I have been waiting for a very long time and have been working for the last 10 years. I spent 4 years in a single room for music only. I practised hard. I used to write and I left my friends all because of music. Whilst living in Amritsar I have been working with so many artists.
I have composed 'Sardaar Bandey' by Jordan Sandhu featuring Manni Sandhu and wrote half the song. So basically, I met Manni Sandhu through my friend Binnie Toor who was also part of Manni Sandhu's album 'Welcome to the Future.' Binnie sang 'Tu Ki Jaane.' He introduced me to Manni for the first time and then we recorded our first track 'In Demand' which took a year to release. We recently released our second track 'Special Edition' and the response to the song is sick! People are loving our 2nd collaboration. We are working on more tracks and soon going to drop more songs of different styles and genres.
And after 10 years I am here working on my next track and Manni and me are like brothers. We both have flames in our hearts as we are looking forward to the future.'
You can follow me at Follow @rupinder_rainer