Raf-Saperra - Ruff Around the Edges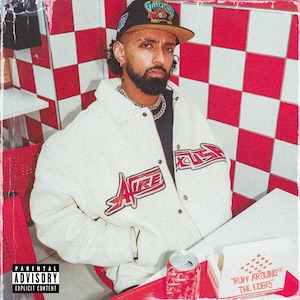 Out now the mix-tape titled Ruff Around the Edges by Raf-Saperra.
The album has 19 songs and features artists like Loun, Ustaad Latafat Ali Khan, Myrgasmic & Naseebo Lal.
Intro
Saperra (Gang Jatt Di)
Lalkaareh (Let Tha Boyz Be Boyz)
Skit – Fan Mail
Jatti Lahore Di ft. Naseebo Lal
Tales Of The Snake Charmer ft. Myrgasmic
Skit – The Bhangra Helpline
Table Top Boliyan (Prelude)
Taveet
Skit – Pirate Radio Station
N.L.S. (Nach Le Soniye)
Skit – Aunty Killer!
Badami Rangiye ft. Loun
Modern Mirza
Skit – Don't You Love Me?
Saari Ummar (Desi Sad Joint)
Skit – Words From The Wise ft. Ustaad Latafat Ali Khan
Mast Qalandar (The Sufi Qawali Joint)
Outro
You can follow Us at Follow @Simply_Bhangra