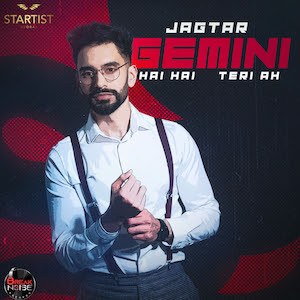 Break The Noise Records is back with a bang with their latest offering, the GEMINI EP, courtesy of Brit-Asian pop sensation JAGTAR.
GEMINI EP Audio Credits:
Performed by Jagtar
Written by Kiranee & Jagtar
Composed by Rishi Rich, Kiranee & Jagtar
Produced by Rishi Rich
Mixed & Mastered by Rishi Rich
Break The Noise Records is proud to announce the release of the 'GEMINI EP' by Jagtar, Rishi Rich & Kiranee in association with Startist Global.
This EP features the highly anticipated releases of HAI HAI, a groovy punjabi fusion dance number and a soulful yet fusion garage track titled TERI AH. Jagtar, no stranger to the British Asian Music industry has worked with a wide array of collaborators but it wasn't until he teamed up with Rishi Rich and Kiranee that he found HIS sound.
His EP, Gemini has released worldwide on the 1st March 2023 and boasts fusion melodies enriched with the sweetness of Jagtars' Punjabi culture all packaged in a formidable signature style of music.
You can follow Us at Follow @Simply_Bhangra