The Hidden Gems of Punjabi and Indian Cinema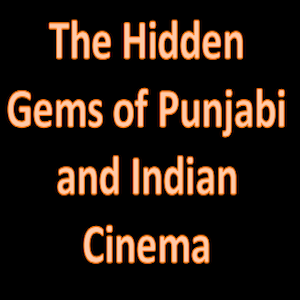 Both the Punjabi and Indian film industries have produced countless movies and TV shows throughout the years. That's why they have an audience ranging in the millions of viewers.
Both industries have also produced some good films that are too good to miss. If you're looking for such hidden gems, then here are some suggestions:
Striker
Striker follows the story of Surya, a sickly boy that is introduced to the game of carrom. He wins his Junior championship at 12 years old but decides that playing carom isn't his thing and opts for a job in Dubai instead. However, since he gets duped by a bogus employment agency and loses all of his money, he decides to play carrom again. To get some money he makes a deal with Jaleel, a ruthless gangster and the underground king of Malwani. It turns out that Jaleel was the man behind the job scam and Surya decides to take him head-on.
Games like carrom and other traditional Indian games are available online. So are casino games. Casino enthusiasts can find the best casino games with Netbet as well as a bunch of other casino sites. The selection of games includes many versions of poker, roulette, baccarat, slots as well as live variants of table games. The thing to remember is to enjoy such games responsibly.
Striker is a crime movie that also falls under the thriller category. That's why many casino enthusiasts might enjoy it, but other avid adult movie fans are welcome to watch this Indian movie.
Muklawa
This is an Indian-Punjabi film that's not as nearly dark as Striker. Muklawa is actually a romantic comedy. The movie takes the audience back to when it was customary for the wife to stay for a few months at their parents' house before moving in with her husband. The husband is curious to see the bride's face which is a big no-no at that time. His efforts to do so make the movie much more interesting.
Another thing that makes Muklawa interesting is the several songs that appear throughout the film. Just like the film, the songs needed a lot of preparation and training so the actors and extras could perform them in as few takes as possible. The making of these songs is just as entertaining as the overall performance throughout the film.
Carry on Jatta
Carry on Jatta is another film that belongs to the lighter side of the spectrum. That's because it's a comedy that involves some interesting twists and turns. The story follows Jass who is smitten by Mahie after he meets her at a friend's wedding. However, he can't marry her since he has a family, which is why he decides to pretend he's an orphan. He ends up getting the girl but needs to be resourceful when it comes to keeping the truth from coming out which results in some pretty funny situations. Gippy Grewal and Mahie Gill play the roles of the lovebirds. Binnu Dhilon, Jaswinder Bhalla, and B.N. Sharma star in the movie as well.
Punjab 1984
Unlike the 2 previous entries, Punjab 1984 is a historical movie. It takes time during Operation Blue Star which was an operation of the Indian military that was looking to capture the Sikh leader Jarnail Singh. The story follows a mother that searches for her mission son Shivjeet during those terrible times only to find out that he has been wrongly labeled a terrorist. In other words, Punjab 1984 is a bit on the rough side as it tells a tragic story. So, if you like a good story based on true events then Punjab 1984 is the movie for you.
You can follow me at Follow @rupinder_rainer