Benny Dhaliwal - Kali Kite Mil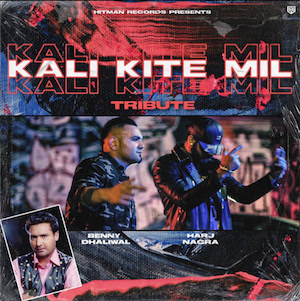 Hitman Records presents Kali Kite Mil. Canadian hot-shot, Harj Nagra, & the bad boy of Bhangra, Benny Dhaliwal, are fresh out of lockdown with a tribute to the legend Kulwinder Dhillon.
Kali Kite Mil originally released in 2003 on Kulwinder Dhillon's smash hit album entitled 'College'. The song became an instant classic and is one of Benny and Harj's favourite songs. This new rendition has been doing damage on dance-floors during their live performances and is now being unleashed to the masses.
You can follow me at Follow @rupinder_rainer