Jin, Seetal - Heer Ranjha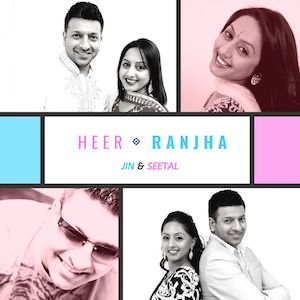 The new single Heer Ranjha by Jin and Seetal, is a traditional Indian tragedy that tells the story of star crossed lovers Heer and Ranjha, who fall deeply in love but are then torn apart by their families and death!
JIN & SEETAL are the first male/female Bhangra duet group in the UK. The Birmingham based duo consists of Jinder Jade and Seetal Kaur, whose solo careers have earned them awards, airplay and fans around the world for over two decades.
As Jin and Seetal they combine traditional Bhangra elements with modern pop elegance to create a vibrant and new, distinctly British Bhangra sound.Seetal won the Best Female Singer Award at UK Bhangra Awards in 2015 and again in 2018. Band mate Jinder has worked with established Bhangra labels and artists around the world for the past 20 years.
You can follow me at Follow @rupinder_rainer