Sanj Meghowalia ft Gurlez Akhtar - Kartoot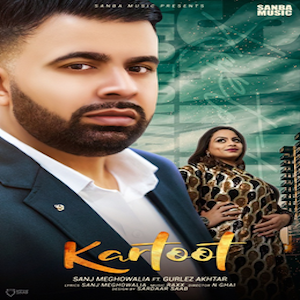 The number one singer song writer Sanj Meghowalia who has given us smash hits like Patandra, Fitteh Moo, Saa Charju, Sadi Gal Hor Ya, has teamed up with the lady of the moment Gurlez Akhtar on his latest offering 'Kartoot'.
Sanj describes Kartoot as a 'happy go lucky' track with a deeper message in regards to divorce and marriage.
The track has been produced by UK Based Raxx and the video has been shot by N.Ghai.
Sanj has once again shown his amazing originality and command of the Punjabi language in the upcoming release which is delivered with pure authenticity.
Sanj is looking forward to releasing the track and has hopes that his creativity can be appreciated worldwide:
"I often hear people say songs these days are all about guns and violence, or that there is no original material coming out anymore. As a result of this feedback I have written and sang something totally different, I hope everyone enjoys it" ~ Sanj Meghowalia
You can follow me at Follow @rupinder_rainer