GSChaggar - Channa Ve Channa ft. Naseebo Lal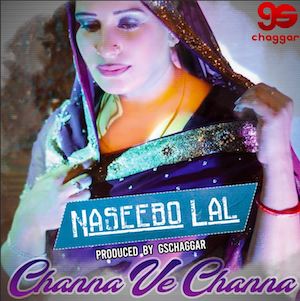 GSChaggar releases his next release titled Channa Ve Channa sung by the legendary Naseebo Lal.
Music is all about innovation, passion and being daring.
10 years ago GSChaggar shared his musical genius with the Punjabi music scene.
His debut album Blacklisted is still on repeat today for many a Punjabi music fan.
Mitti Mitti sung by Romesh Chohan and Poonam Bala was not only the standout song from the album Blacklisted but still appears on many playlists today. Why are we telling you this?
GSChaggar is back after a 10-year hiatus.
Long days and lonely nights were key for GSChaggar as he perfected his sound and style. Rather than churning out song after song, GSChaggar wanted to perfect his art and embrace the artful side of the Punjabi music industry.
This was reflected with his Mother's Day song entitled "Maa" which was sung by the powerful Bakshi Billa. In addition to 'Maa' GSChaggar has been showing is innovative side to younger audiences with multiple EP releases via his SoundCloud page.
But, now the time is right for GSChaggar to step back into the limelight and deliver you the fruits of his labour.
GSChaggar would like to confirm that his next release will be Channa Ve Channa sung by the legendary Naseebo Lal.
Naseebo Lal, like GSChaggar, is all about passion and delivery. The pairing up of two great musical minds will leave you in awe of what is a stunning piece of work.
The comeback does not stop there, GSChaggar is set to release his new album "Sublime" later in the year which will feature Gurlej Akthar, Meet Malkit, Balwinder Matewaria, Bill Singh, Manjeet Rupowalia, Sarbjit Mattu, Master Saleem, Sanj V, Sukhwinder Panchi, Surinder Saini, AS Amar, Jeevan Maan, Javed Bashir.
You can follow me at Follow @rupinder_rainer