Jin & Seetal - Party Nu Chaliye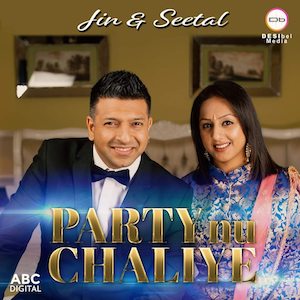 Jin & Seetal are finally ready for their party! Are you ready to party? Watch the video to the song Party Nu Chaliye here!
This is a dancefloor party song with a story that most couples will have experienced. It's about a man who is ready to go to his friend's party and his lady cannot decide which outfit to wear. She takes quite a while getting ready and doesn't worry about the time. The man awaits impatiently and tells the story of how he feels, while his lady has every answer for him...
This is Jin & Seetal's 6th single release since the start of UK's popular Duo, Jin & Seetal and they say "We have really enjoyed doing this project from start to finish, we have had great fun making the video as we do like providing our audience with nice wholesome family entertainment, which also has the fun factor to it."
Music: Dipps Bhamrah
Lyrics: Chain Singh Gill
Mastered: Sukhi Chand
Video: Desibel Media
Record Label: Desibel Media
You can follow me at Follow @rupinder_rainer