Nikka Sev Feat: Amar Singh Littran - Mela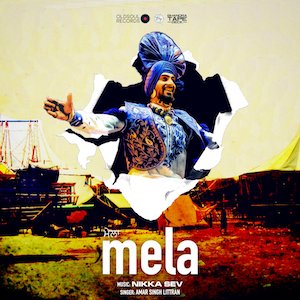 Hot off the back of his popular remix series, 'The Remix Sessions', Nikka Sev enters 2019 with a brand-new song titled 'Mela'! The song features the now recognisable vocals of Amar Singh Littran, commonly known to many as AS Amar in other releases.
Nikka has been on the music scene for a while having released a Sikh Devotional album in 2013, titled 'Chanan Munare', and UK Panjabi album in 2016, titled '2502'. After a two-year hiatus, he came back with 'The Remix Sessions' – series that really wasn't your average set of remixes. Nikka is now wanting to further stamp his name in the industry by fully showcasing his capabilities as a producer/composer, and one from the UK – the heart of the real Bhangra music. 'Mela' takes inspiration from the song of the same name, by Aman Hayer and Feroz Khan.
Artist: Nikka Sev Feat: Amar Singh Littran
Produced / Composed: Nikka Sev
SongTitle: Mela
Record Label / Published: OldSoul Records
Year: 2019