Abeer Arora - They call me Rambo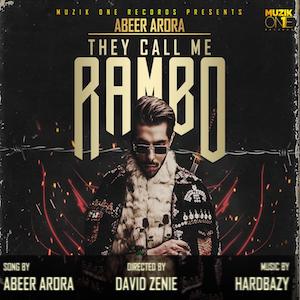 Out now is the latest video for the track titled They call me Rambo ft. Manj Musik by Abeer Arora, Music Hardbazy!
Song Name: They call me Rambo ft. Manj Musik
Music by: Hardbazy
Singer: Abeer Arora
Lyrics: Abeer Arora
Mixed n Mastered by Karl Cross Flow Studios UK
Label: Muzikonerecords
They call me Rambo Video is out now #TheycallmeRambo is a hard hip-hop Trap song, it has a hard uptempo fade-out with a feel of high-end Punjabi beats exploding. The hushed melody that is woven throughout has a very high tempo which makes you want to groove to. The song consists of a stylised accelerated rhythmic music that is vibrantly accompanied by a rhyming speech that is chanted. The uniqueness in the musical beats of the track is like nothing you've heard before..