Amar Arshi & Sanj Meghowalia - 1 Life (Video)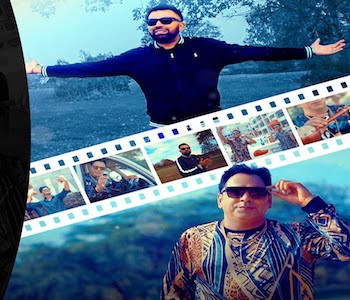 Out now is the song titled 1 Life by Amar Arshi & Sanj Meghowalia. Music is by Inda Bains and the Lyrics are penned by Sanj Meghowalia.
Song: 1 Life
Singers: Amar Arshi & Sanj Meghowalia
Lyrics:Sanj Meghowalia
Music: Inda Bains
Video: N Ghai
Project: Narinderjyot Kaur
UK based Sanj Meghowalia is the first shagird of Amar Arshi, and has previously written for many artists including Surinder Shinda, Amar Arshi, Harshdeep Kaur (Bollywood Playback singer), Avtar Chamak & Amanjyot, Dippa Satrang, Shin DCS, Gurlez Akhtar, Miss Pooja, Bangar, & Jaswinder Jassi.
His first written song was Putt Sardaran De which was recorded in 2003 by Dippa Dosanj, his hit lyrics include Fitteh Mooh (Balwinder Bhatti & Gurlez Akhtar), Patandra (Bangar and Jassi), Sadi Gal Hor Ya (DCS).
Catching up with him, he quotes "this a special project as it my 3rd duet with my Ustad Amar Arshi - first was in 2003 entitled Gabroo Haan Da, second was Saceema on Amar Arshi's album Nakka (Released by Speed Records music by Inda Bains) This is the first time we have got to do a video for our duet and this music is done by Ustad Inda Bains who has also been mentoring and teaching me music.
In 2015 I released my first full solo album under the Punjab based label SMI, I received much love in Punjab for the song Dheeyan, I have recorded many single songs since and have worked with music producers Inda Bains, R.Sodhi, Amit Rai, Raxx and PBN.
You can follow me at Follow @rupinder_rainer