Satinder Sartaaj - Ishqia Pareshanian (Video)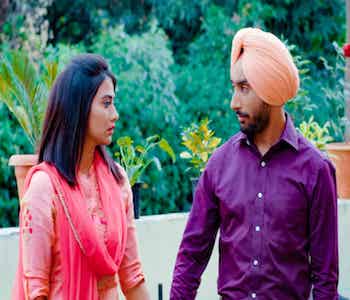 Feel the musings of a broken heart with Ishqia Pareshanian from Ikko Mikke in the soulful voice of Satinder Sartaaj featuring Aditi Sharma.
Ishaqiya Pareshaniya Vi Khoob Ne, Hosh Vich Nadania Vi Khoob Ne
Jaan Bhuj Ke Nadania Vi Khoob Ne, Ishqiya Pareshania Vi Khoob Ne
Ikko Mikke (The Soulmates) releasing worldwide on March 13.
Label: Saga Music
The sensation Satinder Sartaaj is back in the UK this March and April via Skystar Media Join him as he returns to the GREATEST stage on earth!
Supported by SIMPLYBHANGRA.COM
#Bradford - 27th March ~ St George's Hall
#Birmingham - 28th March ~ Symphony Hall
#Wolverhampton - 29th March ~ Grand Theatre
#Leicester - 4th April ~ De Montfort Hall
#Newcastle - 5th April ~ Theatre Royal
#London - 9th April ~ Royal Albert Hall
Book now and dont miss out on one of the greatest experiences!
You can follow me at Follow @rupinder_rainer