Punjabi Movie: DSP Dev ft. Dev Kharoud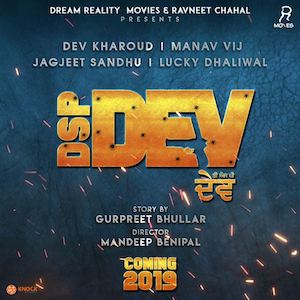 Upcoming Punjabi movie DSP Dev has been announced by the team that has delivered quite an interesting array of films this year.
The film has Dev Kharoud in lead role, would be playing the role of DSP and with him, the supporting starcast includes Manav Vij, Lucky Dhaliwal and Jagjeet Sandhu. The story of the movie is penned by Gurpreet Bhullar and it will be directed by Mandeep Benipal. The movie would be releasing under the banner of Dreamity Movies and Ravneet Chahal.
With the trio Dev Kharoud, Jagjeet Sandhu and Manav Vij, who are quite powerful with their act, we expect this project to be a bombastic attempt at the box office.
Read More Here (GhaintPunjab.com)