Sartaaj Live 2023 Presented By Skystar Media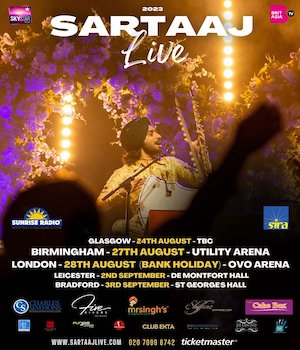 A multi-gifted songwriter, singer, composer, poet and actor, Satinder Sartaaj is set to grace the stage for a sublime tour!
From performing all over the world and starring in top Punjabi films such as Ikko Mikke and Kali Jotta, Satinder Sartaaj has no limits. A unique talent and performances not to be missed, he is back in the UK to take you on a musical journey like no other. Get ready to be mesmerised and see this amazing artist as never seen before with some incredible surprises!
Utilita Arena Birmingham (map)