Why Pay For Music?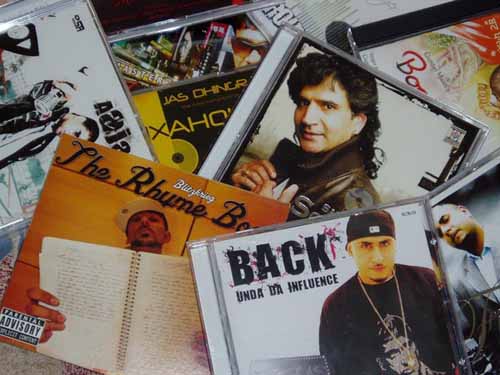 Why Pay For Music?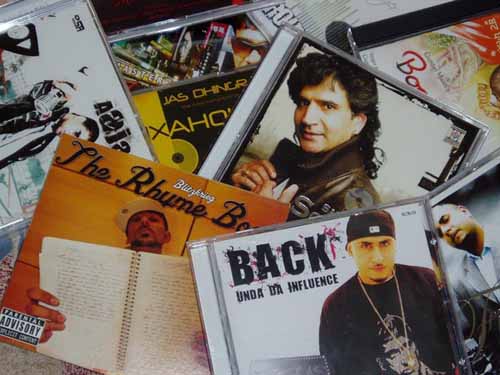 As the old saying goes 'if its free then why pay for it' and this applies so much more when it comes to us Asians. A massive generalization but we all know its true right? We all look for the 'buy one get one free' gimmicks when we go shopping, just for the satisfaction of knowing we got something 'free'.
So then the question is asked, why pay for music when you can get it free? Our Asian music industry is sadly on its last legs, why? Because we can all get our music fix for 'free'. If its free why pay?
Lost Generation
Paying for music is something that a generation of Asian kids and adults alike have failed to grasp, and the realities of this are only now really hitting home. To what was once a vibrant scene with album sales regularly hitting 50,000 and over for a good album, sales have now declined to just below ONE THOUSAND. That's right; most albums released in the UK Bhangra scene will not sell over ONE THOUSAND cd's. How can this be when the asian community in the UK is so large and widespread.
Now I know your all asking yourselves, well if a album is rubbish then why buy it? I agree with you, a lot of rubbish does get brought out, hit singles get put on 'compilation albums' that consist of average tracks and the one hit track misleads the public into buying. A perfect example of this is the "Jaan Punabi" album released by Limitless Records last year, it featured the hit track Jaan Punjab and then tracks by other 'various producers' which amounted to very little. Albums like these deserve low sales as to put it bluntly, they are rip offs. But what about the good albums released in the UK Bhangra scene? What about the talented musicians like Mukhtar Sahota, Tru Skool who constantly bring out albums worth the price tag. They too suffer the same fate. Is this fair? Jaan Punjabi was one of the biggest 'sellers' of 2007 whereas the fantastic "Unpredictable" by Mukhtar Sahota and Lakhwinder Wadali comparatively sold very little, is that fair?
Of course it isn't, but life isn't fair and if you got it for "free" then your not going to complain are you?
A Very Vicious Cycle
The state of our industry now is that, talented artists are bringing out music which is not a true reflection of their talent. Their attitude is; even if the album is good its still going to sell the same as the average release I put out.
The sad thing is, they are 100% correct.
And then we have us consumers, who say; If the album is rubbish, were not paying for it.
So who's right? Who is to blame?
Ah yes, the record labels. That's another story for another day.
Artists aren't putting 100% into their music and consumers are unwilling to pay for albums in the fear of getting ripped off, looks as though we are turning into a very long cul-de-sac here…a very vicious cycle.
How do we stop it? The only way is for us consumers to go out and support the good quality albums that are released, the albums that are genuinely worth the price tag. Ignore those who say every album is rubbish, the Bhangra industry still churns out albums that are worth the £10 price tag. If you like the album, buy it, continue to support the genuine quality artists…
And what if an album is rubbish? Don't download it. Don't pay no attention to it, leave it sitting on the shelves and the artists and labels will soon get the messege that bringing out 2 and half track albums is not good enough.
Will It Die?
Will Bhangra die if this carries on? No. Bhangra music will always be here, whether it's being played in a front room during a family get together alongside bottles of whiskey or whether its being played in a club, its always going to be popular. Bhangra wont die…but the opportunities for young hopefuls to enter Bhangra will die.
Whats the incentive for us to pay for it then? Its simple really. What incentive is there for the youngsters of today to pick up a instrument and to go into the music industry? Very little. We are not only killing off the artists of today, but killing any chance for young musicians to come into the Bhangra industry, the very future of our music, our culture.
Most 'artists' do it now not for the love of music but to have their faces plastered over TV and probably the chance to chat up naïve teenage girls.
Some do still do it purely for the love of music. But is it now economically viable?, can you earn a full-time living from the Bhangra scene currently as you could 10 years ago? Unless your name is Sukshinder Shinda or Jazzy B then its proving more difficult every day.
Just remember the next time you sit there and get Bhangra music for "free" your ruining the chances for the next Sukshinder Shinda and Jazzy B … the next generation of Asian kids will not have the chance to get anything for "free", as there wont be anything to get.
Written By Sukh (UK).
Part 2 from our India correspondent coming soon...