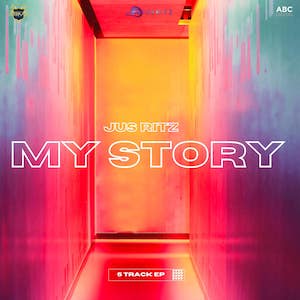 '3Q Records' & '3Q Media' present award winning music producer "Jus Ritz" with his brand-new EP titled 'My Story'.
The 5 track EP features collaborations with 'Komi Gill', 'Preet Kaur', 'Jellio DBI & 'Navneet Maan'. The lyrics for the songs have been penned by 'J Deep' 'Bhinder Khanpuri' & 'R Bhagatpuri'. The project has been mixed and mastered by 'Nin Matharu'. The EP will deliver a music video shot by 'Rcovision' for "Caught Up" and the remaining tracks will have visualizers created by 'DXL'.
"My Story" Track Listing:
1. Jus Ritz – Caught Up Feat. Komi Gill
2. Jus Ritz – Pasand Mehnu Feat. Preet Kaur
3. Jus Ritz – Paaveh Boliyan Feat. Jellio DBI
4. Jus Ritz – Let Me Dance Feat. Navneet Maan
5. Jus Ritz – Caught Up Acoustic Feat. Komi Gill
'Ritz' has hand selected each track to give the listeners something to enjoy this summer. Gaining creativity through DJing at weddings & events worldwide. The project features a variety of genres such as UK Garage, Bhangra, R&B, Reggae and more.
You can follow Us at Follow @Simply_Bhangra