Amrinder Gill - Judaa 3 (Out Soon)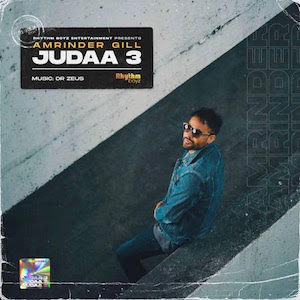 After the success of Amrinder Gill's albums 'Judaa' and 'Judaa 2,' on the same day as his birthday, which was on 11th May, he announced on social media his next album 'Judaa 3.'
As the collaboration between Amrinder Gill and Dr Zeus has been praised in the past, the new album will also be composed by the UK composer Dr Zeus!
They have worked on many successful tracks such as 'Yaarian,' 'Mera Deewanapan' and 'Ki Samjhaiye.' Which tracks have been your favourite?
Even though there is an excitement for his new release, he has not forgotten a certain point. We currently know the situation in India regarding the farmers protest, therefore Amrinder Gill clearly stated the album will not be available on platforms that are anti-farmers.
This album is definitely one that fans will eagerly be waiting for! Watch this space!
You can follow me at Follow @rupinder_rainer