Navv Inder – Hatt Jaa (Out Soon)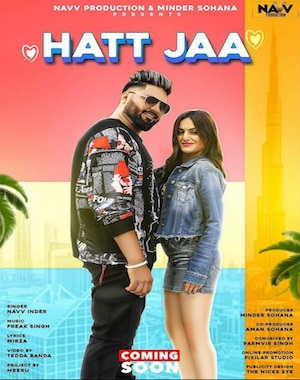 When it comes to the "Swag", Navv Inder has no match! The singer is back with his brand new track titled "Hatt Jaa" featuring Payal Gandhi as the female lead!
Presented by Navv Production and Minder Sohana. The music is composed by Freak Singh, lyrics penned by Mirza and filmed by Tedda Banda.
You can follow me at Follow @inerdbrat