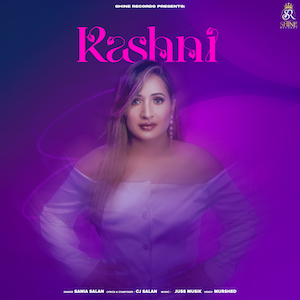 Shine Records presents Sania Salan with Kashni produced by Juss Musik!
Sania UK based singer born and brought up in Amritsar, India had a passion for singing since a very young age.
She regularly took part in singing competitions during school and college time but had a setback with her father's sudden demise. Her mother has been a great inspiration for her in the way she managed life after her father's death. She moved to the UK in 2010 with her family.
During the lockdown period, She started to record songs. With renowned producers such as Vee, star of and juss musk as she finally proceeded into music as a profession.
Sania is coming with the single "KASHNI". The song is a romantic track with a desi urban style.
It is sure to tug at everyone's heartstrings. This track is great jam with creative minds and It's Sania's collaboration with CJ Salan (Lyrics) and Juss Musik (Music Producers) on this track who recently released Brazilian beauty with HDhami
Sania is back with Kashni a different unique composition by CJ Salan and music by Juss Musik
You can follow Us at Follow @Simply_Bhangra