Juss Musik & Ranbir Singh - Kamaal Lagdi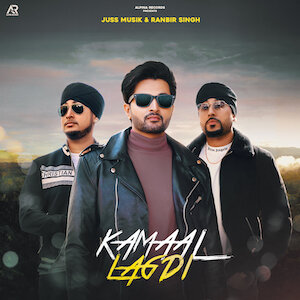 Juss Musik team up with Diljit Dosanjh's writer Ranbir Singh for the track titled Kamaal Lagdi.
Title: Kamaal Lagdi
Singer/Lyrics: Ranbir Singh
Music: Juss Musik
Backing Vocals: Khushi K
Mix/Master: Suki Chand
Female Lead: Gunjan Katoch
UK based music producers Juss Musik team up with Ranbir Singh from India, who made his name so popular after writing back-to-back hits for Punjabi Superstar Diljit Dosanjh, such as 5 Taara, Mitran Da Junction, Veer Vaar, Raat Di Gedi and the Roar album.
Ranbir released his debut single "Nirne Kalje" as a singer in 2017 and is working on multiple projects with Juss Musik, who have a promising year ahead collaborating with singers from all around the world.
Kamaal Lagdi is a romantic upbeat song in which Ranbir compliments the girl's simplicity and natural beauty, and is unconcerned about her interest in designer clothes!
You can follow Us at Follow @Simply_Bhangra