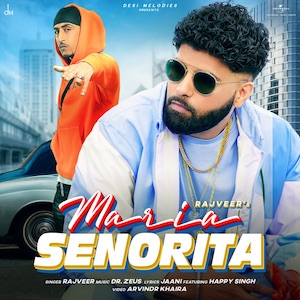 Out now the video titled Maria Senorita by Rajveer featuring Rap by Happy Singh. Music is by Dr. Zeus and the Lyrics are penned by Jaani.
Introducing "Maria Senorita", a captivating fusion of Spanish and Indian vibes - performed by Rajveer, with music production by Dr. Zeus and lyrics written by Jaani. Happy Singh brings his unique flow and energy to the track with his raps, making it a complete package.
Filled with rhythmic guitar riffs and a catchy beat, it showcases Rajveer's powerful vocals and ability to bring out the emotions in the lyrics with his nuanced delivery. Alongside, Dr. Zeus's production skills elevate the song with a perfect blend of traditional and modern elements. Jaani's writing is as pristine as it gets that adds another layer of depth that will leave you wanting for one more listen.
You can follow Us at Follow @Simply_Bhangra