Sonia Panesar, Sahib G - Haal Ve Rabba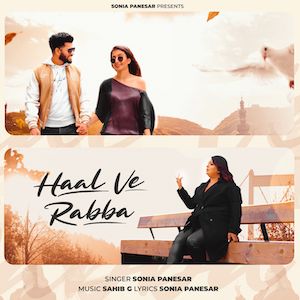 London based artists, Sonia Panesar & Sahib G, bring back Drum n Bass with this rollercoaster story of love, 'Haal Ve Rabba'.
The first Punjabi filmi-soundtrack feel song, as written, composed and performed by Sonia Panesar, tells the story of how a young girl who has a deep attachment crush on a young man, declares her love for him through her words in the song. She explains of the highs and lows of her emotions and is never quite able to express herself in reality.
It seems the whole world knows about how she feels, but him. Musician & Producer, Sahib G, compliments Sonia's harmonies, her melodious voice, and lyrics with the expressive drum n bass percussive beats, solo guitar master piece and an array of electronic and authentic Indian sounds.
You can follow Us at Follow @Simply_Bhangra