Harbhajan Mann - Akhiyan 2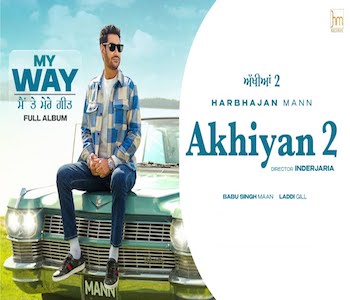 Out now the video titled Akhiyan 2 by Harbhajan Mann. Music is by Laddi Gill and the Lyrics are penned by Babu Singh Maan .
Presenting "Akhiyan 2", the second track from the album "My Way: Main Te Mere Geet", and one of the personal favorites songs of my wife Harman Mann and I. The song is graced by the profound, meaningful and enjoyable lyrics of Babu Singh Maan ji, while the music is wonderfully produced by Laddi Gill and the beautiful visuals are captured by IJ Films. The whole team has given all their efforts for this project, hope you will all thoroughly enjoy it. Love, Harbhajan Mann.
You can follow Us at Follow @Simply_Bhangra