DJ Dav ft. Late legend Kuldeep Manak - Ik Kudi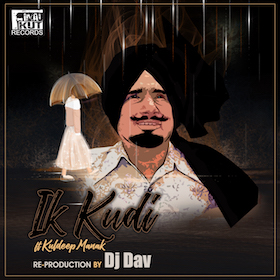 DJ Dav is back with his new tribute song "IK KUDI" featuring the late legend Kuldeep Manak.
After the release of "Proni", Dj Dav is not holding back in showcasing his production skills. The new single titled "Ik Kudi" ft legendary late Kuldeep Manak is scheduled for release on 4th November 2022 marking powerful tribute to a highly missed folk legend.
Most recently Dj Dav has explored the gaps in the industry and is on a mission to keep filling them with his Dj skills, working with different DAWs and has gained this by creating his own powerful sound to perform with across the globe setting a high standard in quality and not quantity.
DJ DAV would like to thank everyone who has supported the last single "Proni" and is urging that you keeping support the new releases in the same manner. He would like to thank all the radio stations across the world for actively playing bhangra music as a whole, as it is important we keep our industry alive.
You can follow Us at Follow @Simply_Bhangra