Bakshi Billa & Tank - Koka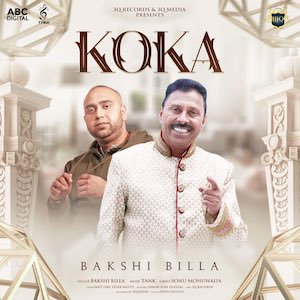 "3Q Records" & "3Q Media" proudly present "Bakshi Billa" with his forth single from the brand new "Bakshi Di Tape" album titled "Koka".
The music for the song has been produced by "Tank". The track has been mixed by "Amit Fire-Tiger Mattu" and mastered by "Simon Subs Duggal". The lyrics for 'Koka' have been penned by "Sonu Mohuwalia" and the video has been shot by "Sonu Sekhon". The pair collaborated previously on their hit single "Birthday" which is also featured on the 10 track album.
"Tank" & "Bakshi Billa" have come together once again to bring you the forth track from 'Bakshi Di Tape' album titled 'Koka'
You can follow Us at Follow @Simply_Bhangra