Gurnam Bhullar - Mere Peera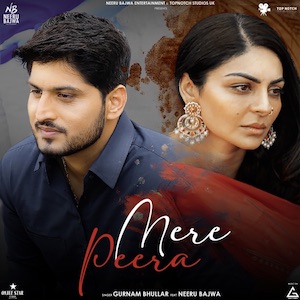 Gem Tunes Punjabi & Rao Inderjeet Singh Presents Mere Peera. Sung by Gurnam Bhullar.
Starring with Gurnam Bhullar & Neeru Bajwa. Music is given by Sandeep Saxena. Lyrics are penned by Dakssh Ajit Singh.
Neeru Bajwa Entertainment & Topnotch Studios UK proudly presents the upcoming Punjabi movie "Kokka" Releasing in Theaters on 20th May 2022. Watch the Darling Song right now!
Directed by Santosh Subhash Thite & Bhanu Thakur. Written by Rupinder Inderjit. Music by Raj Ranjodh, V Rakx Music, Sandeep Saxena & Sync. Produced by Santosh Subhash Thite, Raman Aggarwal, Vishal Johal, Nitin Talwar.
You can follow me at Follow SimplyBhangra.com