Banger - Chamkile Di Tape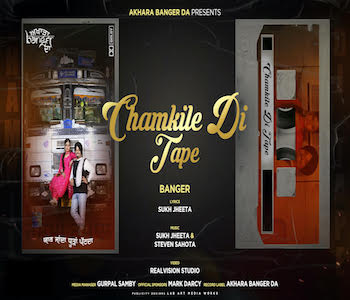 Out now is the latest track titled Chamkile Di Tape by Banger.
This one is for all the Chamkila Fan's
The words Raw, Desi, Folk, Tumbi, #Banger & Cheeky are always coming together when Banger is around. (Excuse the pun)
This is the first of many releases from Banger this year, and when asked about it he said;
"Inspiration is the one word that fully describes Chamkile Di Tape"
Chamkile Di Tape is a song that showcases UK Punjabi Bhangra in its fullest.
The song lyrics written by a highly talented singer/songwriter/producer Sukh Jheeta refer to the legend Amar Singh Chamkila in every verse.
Tabla, Dholki, Harmonium & Tumbi by singer/musician/producer Steven Sahota.
Production by Sukh Jheeta & Steven Sahota.
Mandolin & Bansuri by the multi talented Runveer Singh.
The video is by Realvision Studios India, with a very familiar looking truck driver driving around in India 😊.
This is a song dedicated to the one and only forever Amar Jori
Amar Singh Chamkila & Amarjot.
You can follow me at Follow SimplyBhangra.com