Bhatoa Saab ft. Deepak Dhillon - Sardarni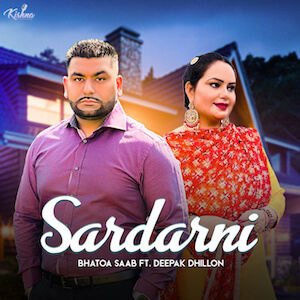 Bhatoa Saab is excited to announce the release of his next single Sardarni which features the amazing vocals of Punjab's renowned female vocalist Deepak Dhillon.
Bhatoa Saab - is a UK based producer who comes from a musically talented family, his Dad is a devotional singer and musician. From a young age Bhatoa Saab was brought up around music, his first instrument was the dholaki and then moved on to dhol. A couple of his musical influencers are Kaler Kanth, Master Saleem and Chamkila along with many more. His aim is to bring through a variety of songs with singers from all over the globe. All music will be released through Kishna Productions (music label created in memory of his late Grandad).
You can follow me at Follow SimplyBhangra.com