Kuldeep Purewal - Stepney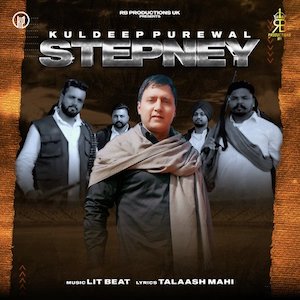 Out now is the track titled 'Stepney' by Kuldeep Purewal. Music is by LitBeat and the lyrics have been penned by Talaash Mahi out via RB Productions UK.
UK-based Punjabi singer Kuldeep Purewal has just announced the release of his new single titled Stepney, also featuring music by Lit Beat and Lyrics by Talaash Mahi.
Known for his folk-style vocals and past successes working with RDB, Aman Hayer, Jeeti and Bhinda Aujla, Kuldeep Purewal is back with a new soundtrack with an urban and hip-hop beat. What's really special about this release is that it tastefully blurs the lines between a wide variety of ideas and stylistic concepts, making for a one-of-a-kind feel and a refreshing attitude.
This new project is a really good calling card for an artist who borrows from so many different styles and influences, coming out with a remarkably defined sound, filled with character and deeply personal nuances. The song begins with an atmospheric tone and some deep bass notes, followed soon after by a minimalistic percussion pattern and Kuldeep's hardcore desi vocals.
Ultimately, this song is a subjective example of what it means to create music that feels very catchy and easy to relate to. Talaash Mahi's lyrics are composed in such a way that any person may identify as using the term "Stepney" which stands for "spare tyre." He has used this theme in describing friends who backfire and use you as a spare tyre. It has definitely made a mark in the global Punjabi music market, as established artists from the music industry and Punjabi film industry have shown appreciation and support for it. This one has a lot to offer.
You can follow me at Follow @rupinder_rainer