Simran Raj - Kaali Shirt Waleyaa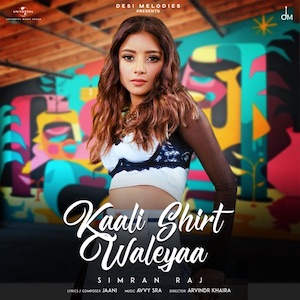 Out now is the video to the track titled "Kaali Shirt Waleyaa" by Simran Raj. Music is by Avvy Sra, while the lyrics have been penned by Jaani.
Simran Raj takes the limelight with her sweeter-than-honey voice shining throughout the song that spells out her love-smitten episode enamoured by her Prince Charming in a black shirt.
You can follow me at Follow @rupinder_rainer