DJ Harv ft. Anantpal Billa - Tu Dardi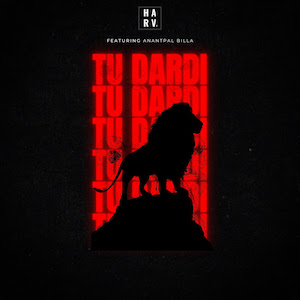 Out now is the latest track by DJ Harv who begins 2022 with the release of his brand new single 'Tu Dardi' featuring the vocals of Anantpal Billa.
This is DJ Harv's second release with Anantpal Billa with the lyrics penned once again by Bhinder Khanpuri. It follows on from the 2020 release of 'Patola' which gained huge acclaim on the dance floors at weddings and clubs across the UK, Canada & Europe.
With the pause on events due to COVID-19, Harv spent his time in lockdown building a catalogue of songs and making numerous successful remixes. As such, 4 further single releases are planned over the next 8 weeks.
Harv is presenting his own unique sound to the masses with a strong focus on being a UK Artist/DJ making music for the UK Bhangra market, the real home of Bhangra music.
This is DJ Harv's first official release on the 'DJ Harv Music' label.
You can follow me at Follow @rupinder_rainer