Bhangra Smash Up - Shake Ya Body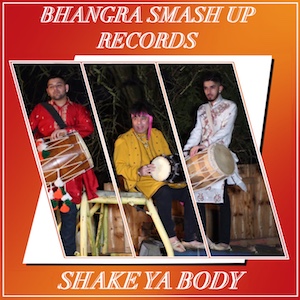 Bhangra Smash Up Records Presents the debut single 'Shake Ya Body'
Music: Bhangra Smash Up & Mark Smith
Mixing/Mastering: Mark Smith
Ryan
Josh
Gurcharan Bhujhangy
Bhangra Smash Up Records
Inheriting the traditional Bhangra music, the Bhangra Smash Up fuse the 'Dhol' and 'Dholak' with mainstream chart music and classic hits, to create the ultimate Eastern & Western fusion!
The band caters for all events including Festivals, Parties, Clubs, Birthdays, Weddings, Charity Events, Corporate Events, and Educational Workshops.
The Bhangra Smash Up is a three-piece drumming band based in Birmingham, United Kingdom performing across the country
The band was established 2017 – since then they have been performing at events all over the UK!
For More Information Click Here
You can follow me at Follow @rupinder_rainer