Anil Chauhan - Uk da Anil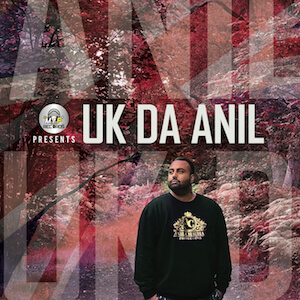 MRP Records are pleased to announce the 10 Track Studio Album titled 'UK DA Anil' by Anil Chauhan.
The album features vocals by Master Rakesh, Priti Menon, Vijay Hans, Biti Mummon & Balvir Raagni. Collaborations with Kiren Birdi, Zak The Rapper & The Original Don Raja, International Superstar Himself Apache Indian. Lyricists on the album are Gary Hundal, Binni Sandhu, Soni Atwal, Master Rakesh, Vijay Hans & the late great Uncle Dev Raj Jassal Ji. Intro and Outro done by the Legend himself 'Tony Mandez' Sir.
The whole album has been mixed and mastered by Nin Matharu (Boombox Studios).
The album is available on all major online distributors.
You can follow me at Follow @rupinder_rainer