Bobby Akhiyan - Darshan Tere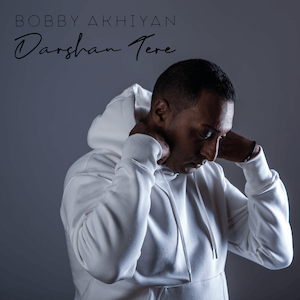 Bobby Akhiyan, the singer behind the hit anthems 'Akhiyan Akhiyan' and 'Thenu Thakia' drops his brand new single 'Darshan Tere'!
Bobby is the singer and songwriter of this track, the music has also been produced by Bobby under his brand BA Music, who in the future will offer production services to other artists. The single will be available on Spotify, Apple Music and all major audio streaming platforms.
Bobby is an Established and diverse British Punjabi Pop artist. Singing Punjabi lyrics over Bhangra, Hip Hop, Drill, R&B, and pop beats, the Manchester born singer, songwriter, DJ and producer, is know around the world to have a unique sound to his production and vocal attributes.
In 2001, Bobby released his debut single 'Akhiyan Akhiyan'. This anthem had Punjabi vocals over a UK Garage beat and with his distinctive voice and a base heavy 2 step beat, it was an absolute game changer. It was this song that put Bobby on the map and got him recognised in the the Punjabi music industry as Bobby Akhiyan.
Since then, he released his Album 'Inspiration', where the music videos were shot on the beautiful beaches of Mauritius. This album was a huge success and propelled Bobby Akhiyan within the Punjabi music industry even further. The music videos gained great levels of engagement after being played out on some of the biggest channels on international TV.
This album was followed by the track 'Thenu Thakia' produced by the Bollywood music producer Rishi Rish. The smash hit, gained many views and likes on social media platforms which proves to be a great success. Bobby Akhiyan has always adapted his style, to stay in line with the current music trends without losing his signature sound. This has enabled him to continue to deliver hit after hit which has grown his audience around the world.
Bobby is not only a singer, but is also a well known performance DJ in the UK and Europe.
You can follow me at Follow @rupinder_rainer