Indi Gill ft. Jeet B - All Day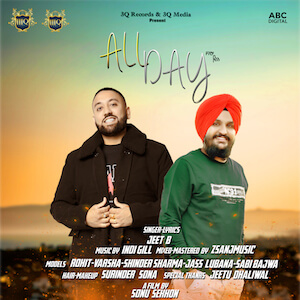 '3Q Records' & '3Q Media' present "Indi Gill" with his brand new single 'All Day'. The song features vocals and lyrics by upcoming singer 'Jeet B'.
The video has been shot in India by 'Sonu Sekhon' and in the UK by 'Bilal Sayeed Productions'.
Song title: All Day
Music Producer: Indi Gill
Singer & Lyrics: Jeet B
Record Label: 3Q Records
PR Company: 3Q Media
Video by: Sonu Sekhon & Bilal Sayeed Productions
You can follow me at Follow @rupinder_rainer