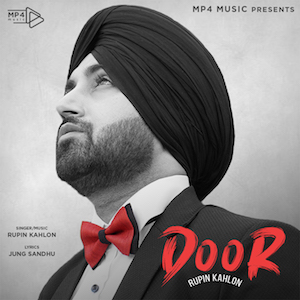 The Hilltop Studios / MP4 Music presents "Door" by Rupin Kahlon.
The lyricist for 'Door' is Jung Sandhu, who is also a close friend to Rupin and have worked on many projects before, along with Creative Crew who has shot the video.
'Door' came about when Jung was sitting in Rupin's studio with him and suddenly came up with the idea and quickly wrote down the lyrics. Rupin having liked the concept started to sing and both came together to bring 'Door'.
'Door' is Rupin's first sad song as a singer and is excited about the track which a true love story, targeting the young generation who will hopefully relate to the song. It will be releasing via The Hilltop Studios.
You can follow me at Follow @rupinder_rainer