Tee-L ft. Sukh-Meet - Lowrider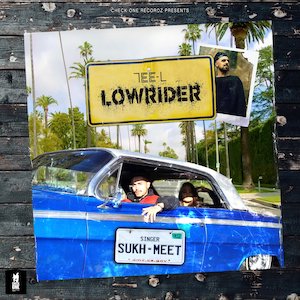 UK music producer TEE-L releases his debut production outing entitled LOWRIDER featuring SUKH-MEET.
The track also has a rap courtesy of west coast rap artist NAVE SUAVE. The track is released on CHECK ONE RECORDZ and the vibe is unapologetic West Coast Hip-Hop featuring authentic desi vocals courtesy of SUKH-MEET.
TEE-L has previously worked as a featured producer on tracks like Poh Di Raat by Diljit Dosanjh and Party Karni by Princ3. Lowrider is Tee L's Debut Production/release.
SUKH-MEET is a brand new vocalist who delivers with great cadence & energy - he is definitely someone to look forward to with his raw talent and potential. The lyrics are penned by Check One Recordz in house lyricist Dhami Amarjit and the track features new rapper Nave Suave who delivers a rap verse demonstrating his lyrical skills.
You can follow me at Follow @rupinder_rainer