Jin & Seetal - Has Baliyeh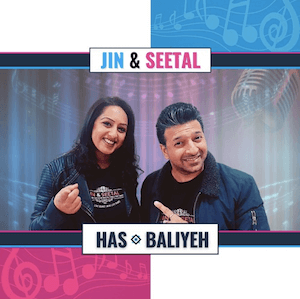 Jin & Seetal - Popular duo act from the UK release Has Baliyeh!
The Birmingham-based duo consists of Jinder Jade and Seetal Kaur, whose solo careers have earned them awards, airplay and fans around the world over two decades. As Jin and Seetal, they combine traditional Bhangra elements with modern pop elegance to create a vibrant and new, distinctly British Bhangra sound.
With 'Has Baliyeh', the dynamic duo releases a very melodious song and replicates the golden era of Punjabi music from the late '70s, which has now disappeared. Jin & Seetal have put their voices to this song to give this genre of music an even sweeter taste of their music and are bringing back an iconic song for the 21st century.
You can follow me at Follow @rupinder_rainer