Mitran Nu - Xzecutive Mix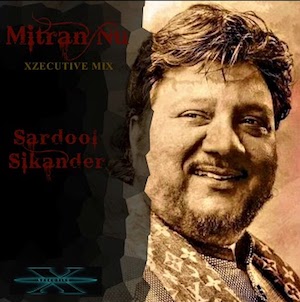 Tribute to Sardool Sikander, mixed by the deadly duo Argy & Sanj of Xzecutive
With the sad passing of Sardool Sikander, DJ duo Argy & Sanj (previously known as Amit & Sanj) team up for the first time since the 90's to mix one of their fave Sardool Sikander songs.
'Mitran Nu' is one of those tracks that ignites the dance floor and the iconic duo use to mix this song back in the day with a drum and bass treatment.
Currently social distancing, the mix was created by bouncing files back and forth to each other.
Released February 27, 2021
Singer: Sardool Sikander
Mix by: Xzecutive (Argy & Sanj)
Other songs used in the mix:
Xxplosive (Instrumental) · Dr. Dre
Bad Ass - Aphrodite & Micky Finn
Six Million Ways to Die - DJ Zinc
I've Got Five On It (remix) - Aphrodite & Luniz
Mix is created to sound like a 90's live DJ mix, no production values or effects have been added.
With this re-union, there is a possibility that Argy & Sanj will be working on more projects together under the guise of Xzecutive......
Follow >>> instagram.com/xzecutiveofficial
You can follow me at Follow @rupinder_rainer