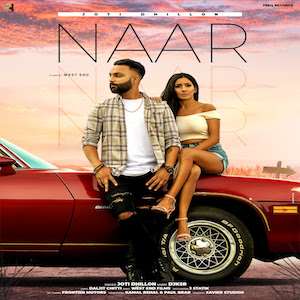 Canadian-born Panjabi singer Joti Dhillon returns with 'Naar' a romantic track produced by 'North Americas No1 Bhangra DJ', DJ KSR released on Freq Records.
Having taken a short sabbatical since his last release in 2019, 'Jind ' with DJ EM, Joti has been working relentlessly on this upcoming album, perfecting his style and focusing on a sound he truly identifies with. With previous hits featuring Fateh Doe and Karan Aujla, Joti is no stranger to the industry and this time around he returns as an accomplished singer, ready for the next stage of his musical career.
Teaming up once again with international superstar DJ, DJ KSR was a no brainer for Joti. Their long-term friendship has bought together some of Joti's best work including the phenomenal ballad, 'Patlo' in 2017 which to date has accumulated 4m+ genuine Youtube views.
DJ KSR is usually accustomed to traveling the world non-stop, entertaining crowds with his renowned live DJ sets. However, with a worldwide pandemic preventing KSR from doing what he does best, he has focused on building his record label, 'Freq Records' and continued with his ever famous mixtapes which on multiple occasions went viral over lockdown.
Canada is seemingly a melting pot of Panjabi talent, home to world-famous music producers, Youtubers, dancers and of course singers and DJs. Since the 90's the world has been blessed with incredible talent from Canada and the paradigm continues to shift becoming the world capital of Bhangra. Joti Dhillon and DJ KSR hope to further stake that claim with the release of 'Naar' on 12 Feb 2021 via Freq Records.
You can follow me at Follow @rupinder_rainer