Bally Sagoo - Kinna Chauna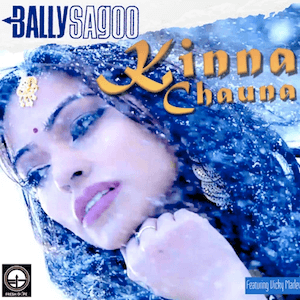 Fresh Dope Records presents the video to the track titled Kinna Chauna by Bally Sagoo, Vocals/Composed by Vicky Marley Music is by Bally Sagoo!
Kinna Chauna is the Latest Music Video from the UK Legendary Super Hit Music Producer.
Enjoy this beautiful punjabi love story shot in a beautiful location...with a typical 90's Vibe on the sound treatment. A sure shot hit for the massive fans of the 90's musical genre, that Bally Sagoo mastered with countless HIT SONGS!! Njoi!
Bally Sagoo says: "Musically, the 90s were amazing times and the Asian music scene was filled with huge talent and some great sounds. It is the memories of these times, that inspired me to take a trip down memory lane and go a little 'old skool' with Kinna Chauna and give it a typical 90s feel!
This song will definitely sound refreshing on the current desi music scene and I'm sure many generations will connect with it and it's typical Bally Sagoo vibe!
The new album out very soon, has also got a twist of old skool & new skool sounds I've dabbled again with…which I'm sure lots of people will really enjoy!"
Kinna Chauna released on Bally's label Fresh Dope Records
You can follow me at Follow @rupinder_rainer