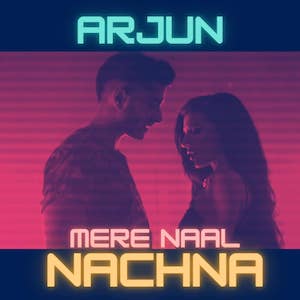 British music star Arjun is back with a brand new single 'Mere Naal Nachna'.
Taken from his forthcoming album, Arjun's latest track is another trademark fusion sound, perfectly mixing both Asian and Western influences, which has become Arjun's signature over the last few years. The song was produced and written by Arjun with additional Punjabi lyrics by Mickey Singh.
Arjun says: "I've always had a love for many different genres of music, everything from old skool R&B to the big Bollywood numbers. So fusion has been a key element of my music from the start and this new single 'Mere Naal Nachna' brings together my love for Punjabi music and UK garage. It's also my first time singing in Punjabi as well as English."
On making music during the pandemic, Arjun adds: "It has been such a different year, we've had to cancel a world tour and the lack of travelling and performing has been strange to adapt to for all artists. But I've enjoyed using the time to stay creative and have kept busy making my album during the lockdown, including lots of Zoom sessions!"
You can follow me at Follow @rupinder_rainer