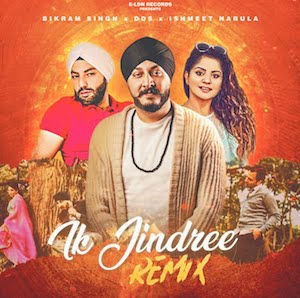 Presenting you the full video to the latest track titled Ik Jindree 2020 by DDS featuring Bikram Singh & Ishmeet Narula!
Artist: DDS
Singers: Bikram Singh & Ishmeet Narula
Lyrics: Bikram Singh
Release: 10/20/2020 - Worldwide
The original single 'Ik Jindree (One Soul)' by the London based producer/DJ, DDS which also featured the vocal talents of Bikram Singh & then back in 2010 the upcoming talent Ishmeet Narula from California.
'Ik Jindree' was a love song where two lovers described and express their love for one another through poetry.
You can follow me at Follow @rupinder_rainer