Nirmal Sidhu – Wigdi Aulad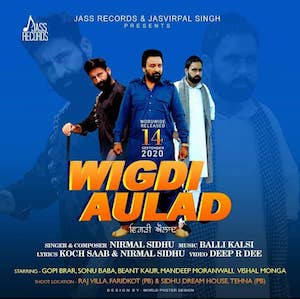 Check out the video for Nirmal Sidhu's brand new single titled "Wigdi Aulad", Out Now worldwide! Presented by Jass Records & Jasvirpal Singh.
The music is composed by Nirmal Sidhu, music produced by Balli Kalsi, lyrics penned by Koch Saab & Nirmal Sidhu and filmed by Deep R Dee. Starring Gopi Brar, Sonu Baba, Beant Kaur, Mandeep Moranwali & Vishal Monga.
You can follow me at Follow @inerdbrat