Gungeet Mangal – MAA Sab Ton Sohni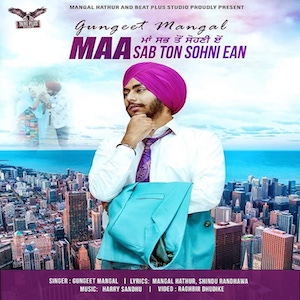 Check out the video of the brand new track titled "MAA Sab Ton Sohni" by Gungeet Mangal, Out Now worldwide. Presented by Mangal Hathur and Beat Plus Studio.
The music is composed by Harry Sandhu, lyrics penned by Mangal Hathur & Shindu Randhawa and filmed by Raghbir Dhudike.
You can follow me at Follow @inerdbrat