DDS ft. Charanjit Channi - Passe Hatja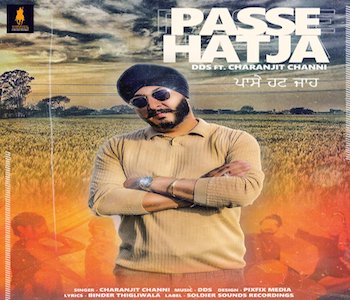 Multi-Genre international wedding DJ and Producer DDS releases his next track titled Passe Hatja featuring the vocals of Charanjit Channi. The Lyrics have been penned by Binder Thigliwala and being released via the Label Soldier Sounds Recordings.
After releasing "Teri Photo" last year alongside Kaka Bhainawala and Shin Hayer, DDS is back again with his 8th offering "Passe Hatja" featuring the heavyweight vocal of Charanjit Channi. The vocal itself has been sitting in DDS's vault for over 15 years and now has been given the desi bhangra treatment it deserved. If you like traditional desi bhangra with hard hitting dhols and tumbi then this should definitely be up your street.
The song is accompanied by an energetic and effective video which was shot by Brave Arts in India.
"Passe Hatja" is the first of many songs to be released by DDS in the forthcoming months. Follow DDS on his socials for the latest updates:
Instagram:DDS_the1st
Facebook:DDS.the1st
Twitter:DDS_the1st
You can follow me at Follow @rupinder_rainer